Aspen Clark is a BYG Member born 1995. She was in Season 5 (the Final Season)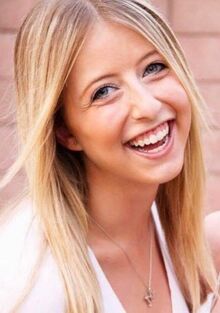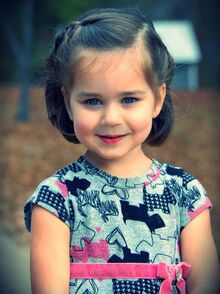 "Hey, it's me! Your Friend Aspen"
Edit
Website Quotes
Edit
"Welcome to my Playroom"
"See my Q&A"
"Summer"
"Spring"
"Winter"
"Fall"
"That's my Dad's Piano"
"Dress Up!"
"Painting!"
"Let's play Earth Hour!"
"This is our Album"
"Let's Play!"
"Hey, it's me! Your Friend Aspen"
"Winter Games"
"I Love the Snow! Let's Play"
"Back to the Playroom! Yay!"
"Design your own Snowflake"
"Snowball Fight"
"We're Back"
"Back to the Backyard"
"Bike Ride!"
"Flower Growing"
"Spring Games"
"Summer Games"
"Have a Tea Party"
"Swimming"
"Build a Sandcastle"
"Fall Games"
Jasmine, Frankie, and Aspen auditioned for Season 6, but they were picked. The Show was cancelled before the Season's Taping
Aspen replaced Alisa Besher when she left BYG due to Illness
The Only special she was on was "How we Became the Backyard Gang"
After BYG Ended, Aspen wore her Clothes from BYG in Baby Shakespeare and her Theme Song clothes during Baby Van Gogh.
Aspen was picked in 1998 because the News said "3 Year-Old to spend her Summer filming her Mom's TV Shows"
Aspen remains on the Show's Website. And she is picked for "Cast Websites"
It is Full Proof a Clip of Aspen on a Commercial is in "How we became the Backyard Gang"
Aspen appeared with Sterling Isaac and Sierra on a Clip of BYG
Aspen auditioned for Season 5 in 1999, but she was picked in 1998
Aspen married Brad Boller
Outfits on BYG
Edit
Season 5
Edit
She wore a Blue Shirt. But in the Theme Song, she wore a Orange Shirt
Links for "Aspen Clark"
Edit
Aspen Clark on IMDB
Aspen Clark and Brad Boller wedding announcement at NearlyWeds
Aspen Clark on Facebook
Aspen Clark on Twitter
Aspen Clark on Baby Einstein Wiki